Ballet Classes For Toddlers
Our Tutu Toddlers classes will nurture your tiny dancer from their first ballet steps using engaging stories, delightful props, a touch of fairy tale magic and fun. The best part – you will be there to share every gorgeous step.
Created by Tutu Studio's Director, Elke Crowe, this unique program draws from the best practices of the Royal Academy of Dance (RAD) Preschool and Leap N' Learn Early Childhood curriculums to explore the foundations of ballet for our tiniest dancers.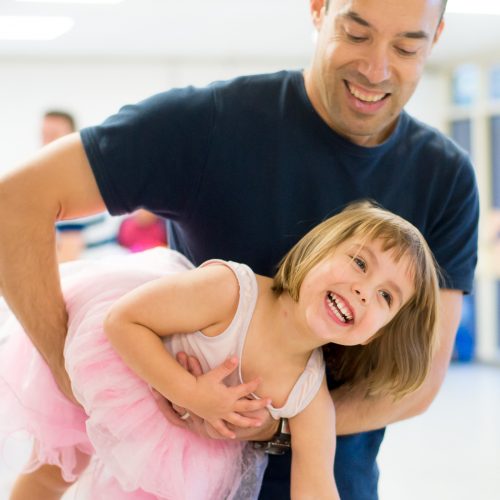 TUTU TODDLERS + CARER
AGES: 18 MTHS – 3 YRS
DURATION: 30 MINS
FEE: $19.50 PER CLASS x 10 WEEKS
A sweet and magical class to delight tiny dancers and their favourite grown-up, you!  This class is something special, as you will dance alongside your toddler and share the joy of every step.
Each week, you and your little dancer will go on an adventure while learning to run on our toes, point, jump, march, skip, and twirl. Themes and beautiful music change each week to spark imaginations and enhance engagement. Your little one will relish learning and moving as we dance with delightful, purposeful props – wings, scarves, ribbons and wands.
Your tiny dancer will also receive a certificate at the end of term to celebrate their progress.
With locations all over the Eastern Suburbs, you should find a location perfect for you.